Visit AUTEL in Vegas for SEMA 2017 - Booth #41305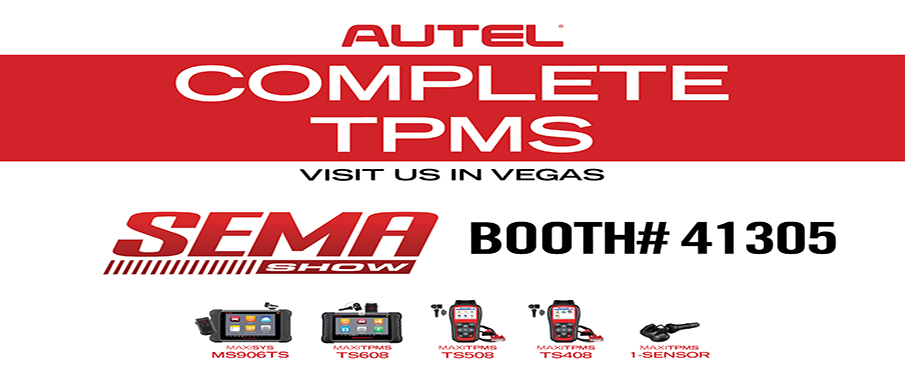 Welcome to visit Autel at booth 41305 in the SEMA Convention Las Vegas, Oct 31-Nov 3, 2017.
At this exhibition, Autel will present its powerful TPMS tools family, MaxiTPMS TS408, MaxiTPMS TS508, MaxiTPMS TS608, MaxiSys MS906TS and MaxiTPMS 1-Sensor.
We look forward to sharing our vision with you in SEMA. Autel's technical experts and senior executives will be there to answer all your questions face-to-face. We believe your participation will greatly enhance our mutual understanding and collaboration.
Thank you for your ongoing support. We sincerely hope to see you at the event!